Cannabis Times Radio is back this week!  Join our NYC based co-host Tim Spark as we take our weekly nationwide look at the Cannabis reform movement.  Our LA based co-host Judd Hardy is unavailable this week but stay tuned for a packed show full of education and information as Tim takes a trip around the country this week.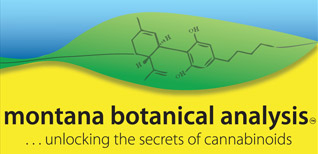 Dr. Michael Geci-Black from Montana Botanical Analysis joins us tonight to discuss the current situation of the Montana's Medical Marijuana laws.  Michael received his MD at The Medical College of Georgia in 1993. He completed an emergency medicine residency at the Thomas Jefferson University Hospital in 1996.  After a decade of practicing clinical emergency medicine and the birth of his son, Joshua, Dr. Geci began exploring aspects of alternative medicine. He became board certified in holistic medicine and opened Whole Health & Healing, an alternative medicine clinic in 2007.  Dr. Geci owns an organic farm in upstate New York where he favors the allium family and loves to ride the hills of the northern Catskills on his road bike.  Dr. Mike's interest in botanical medicine has culminated in the therapeutic applications of using medicinal cannabinoids to treat numerous diseases. Dr. Mike feels passionately that cannabis represents a true aspect of health care reform. The plant gives patients a real clinical alternative in many clinical conditions.  Over the course of the first several months in which Dr. Mike evaluated patients for the state-approved use of medical cannabis (MT 148), he saw the need for cannabis to truly be treated like a medicine. "No other herbal supplement, over-the-counter medicine, or pharmaceutical drug is dispensed to the public without some type of chemical labeling attached . . . except cannabis. We wanted to change that and make cannabis a more legitimate and accepted medicine."  Montana Botanical Analysis was born.  Unfortunately, due to the current issues that Montana is facing with their medical marijuana laws, not only is Michael's business suffering but so is the state of Montana.  The MTCIA today just concluded hearings on an injunction they're seeking in order to prevent SB423 from going into full effect. This new law would destroy patient access and dismantle the production system for medical cannabis in MT.  Michael recently testified at the 3 day preliminary injunction which concluded late this morning.  Michael discusses the major problems with the Cannabis laws in Montana and how completely unconstitutional it is.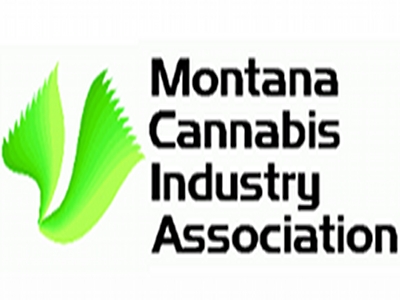 Kate Cholewa from the Montana Cannabis Industry Association (MTCIA) also joins us tonight to discuss Montana even further.  Kate Cholewa is the Communications Director for the MTCIA.  The Montana Cannabis Industry Association is a Montana non-profit trade association dedicated to promoting professionalism, credibility, quality, and vitality in the Cannabis Industry.  Their goal is to benefit its members and the citizens of Montana.  She brings twenty years of experience in policy and politics in a variety of areas to working on the cannabis reform issue in Montana.  During the MT 2011 legislative session, she lobbied for the Alliance for Cannabis Science.  She also blogs at www.cannabisandculture.com and she also provides financial and payment processing services related to the cannabis industry at www.cannabismerchantaccounts.com .   Hear Kate elaborate on the past 3 days of hearings and discuss the reason she has hope of an injunction.  Kate discusses how this is a healthcare, privacy and economic issue in Montana and why it is so important for them to continue fighting for the sake of the movement nationally.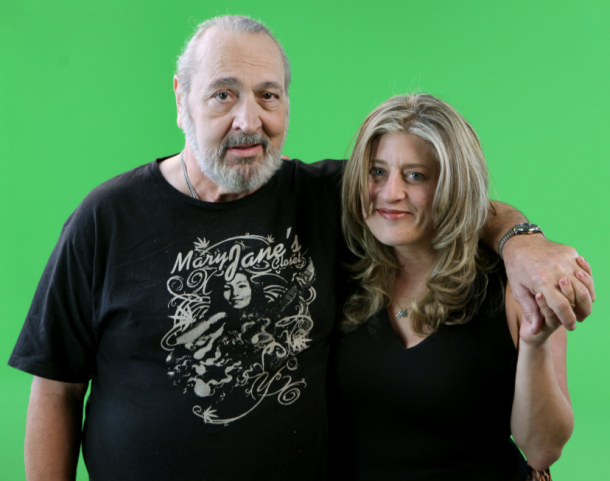 Tim heads back to San Francisco with, Melissa "White Chocolate" Balin owner of Brookturn Publishing.  The Brookturn Co. is a truly independent full service production company bridging the gap between creativity and technology.  Melissa has been doing amazing work throughout her years in the Cannabis movement and joins us to discuss all of her latest projects tonight.  Melissa recently worked on the DVD version of the "Emperor Wears No Clothes".  You can buy a copy on Amazon today!  Melissa also discusses Hemp Hemp Hooray, fundraising soundtrack volumes of music from & inspired by Jack Herer's Emperor Wears No Clothes. 100% of the proceeds go to Jack Herer, his movie & movement.  Check out the details of the contest at top420music.com.  Melissa also shares her belief for the right of the people and how we are at a tipping point in this movement.  For more causes Melissa is working on check out DeSchedule Cannabis Today, an International virtual social action campaign to raise awareness of the medical benefits of Cannabis, debunk taxpayer funded propaganda fueling the War on Drugs, and reverse the Unconstitutional Scheduling of Cannabis.  Melissa also recommends visiting HempCanSaveThePlanet.

Matthew Cote, editor of Cannabis Times Magazine and co-creator of the IStrainGuide joins us tonight to report on the Medical Marijuana conference that recently took place last weekend in San Francisco.  Matt discusses the need for mainstream awareness, professionals and supporters to come together with a unified voice in order to conquer marijuana prohibition today.  It is time for the community to embrace and learn from each other in order to shed the negative stigma attached to Cannabis in society.  Tune in and hear Matt report on what he learned at the conference and why collaborated efforts are critical to us all today.
Let us know what you think of Cannabis Times Radio by emailing our hosts!
You can also find our show on Blog Talk Radio, Podbean and the NORML Radio Network.
Show Sponsors: